OUR LEADERSHIP CONSULTANTS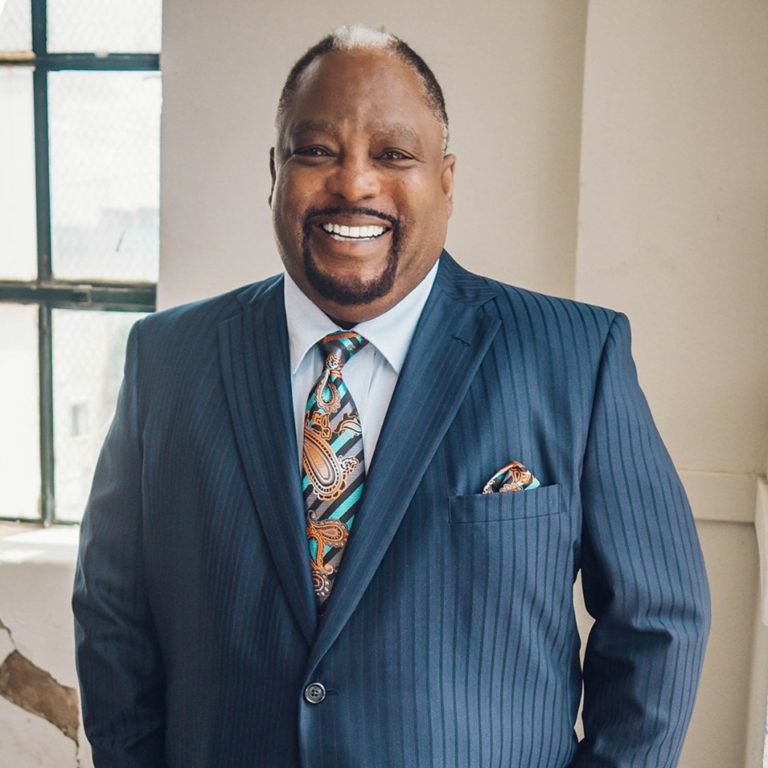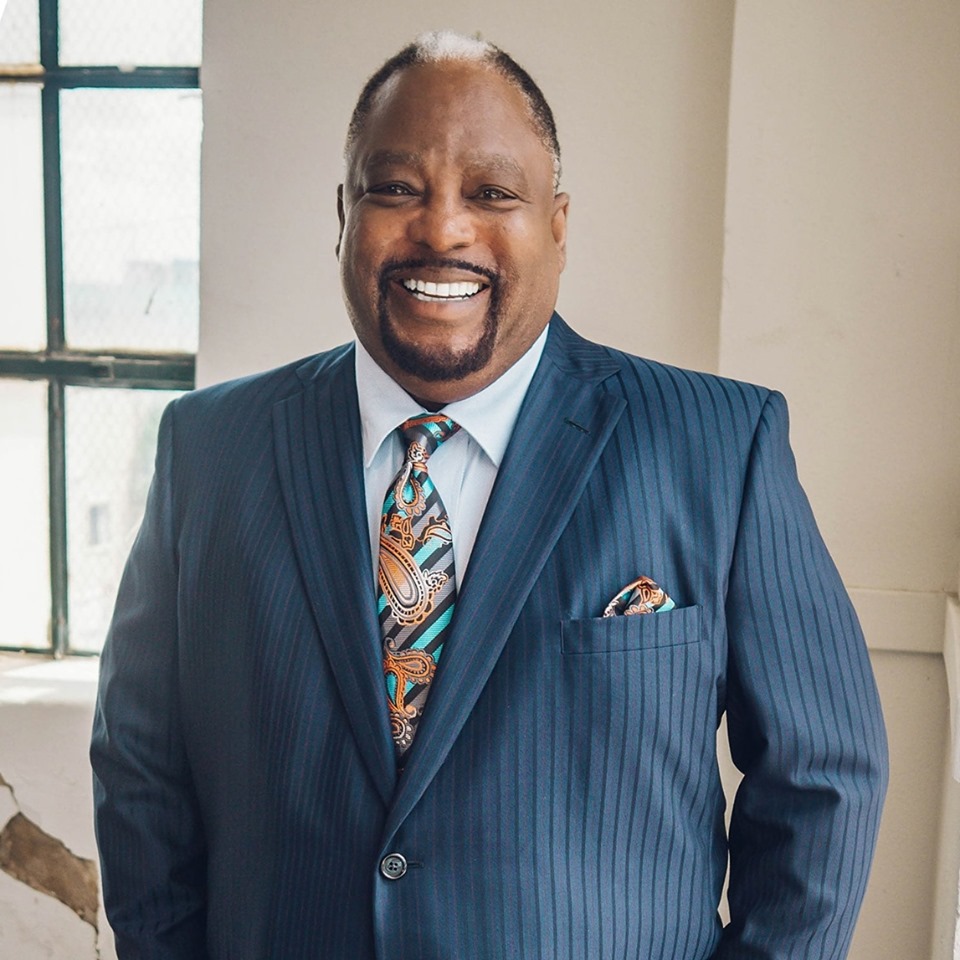 Dr. Dana Carson
Dr. Dana Carson is a leader's leader who has given his life over to the development and equipping of leaders worldwide. Dr. Carson travels throughout multiple continents training grassroots leaders who desire to become good leaders and then great leaders. Dr. Carson's passion for leadership has led him to develop multiple formats and training modules to train both for-profit and non-profit leaders. Dr. Carson is an expert trainer, a trainer's trainer, who coaches others on how to raise up new leaders and become leadership models. His global leadership experience stretches beyond the span of 30 years and three continents and a multitude of countries. He has trained new leaders, who were assigned leadership responsibilities, as well as CEOs, who have numerous years of leadership experience. Dr. Carson studied leadership on the Ph.D. level at Regent University and wrote his dissertation on the theoretical construct of "Population Ecology," where he studied how organizations can exist multi-generationally through relevant and effective leadership that remains cutting edge. Dr. Carson has also taught leadership development on the doctoral level in the academy. He is a certified DiSC Distributor and Trainer with over 25 years of experience teaching and training organizations on how to become more effective through enhancing their leadership EQ.
Dr. Dana Carson's history is that of a business developer, church leader, and a compassionate humanitarian. He has founded multiple Christian schools in the U.S. and in Nairobi, Kenya. He is the founder of the Center for Church Growth & Kingdom Empowerment and the Kingdom Bible College and Seminary. Dr. Carson is also the creator of the "Incarnational Leadership" theory, with which he teaches leaders how to lead from the mentality of the follower in order to create maximized follower performance. In addition, Dr. Carson is an accomplished author who has written over 100 books. Dr. Carson has created an arsenal of leadership development products that help leaders worldwide. Dr. Carson's unique training in the areas of human behavior, theology, business, and leadership equip him to provide superior training that is proven to get results. Dr. Carson is a true inspiration to leaders in both the business and non-profit sectors – a man committed to identifying, equipping, and empowering leaders worldwide.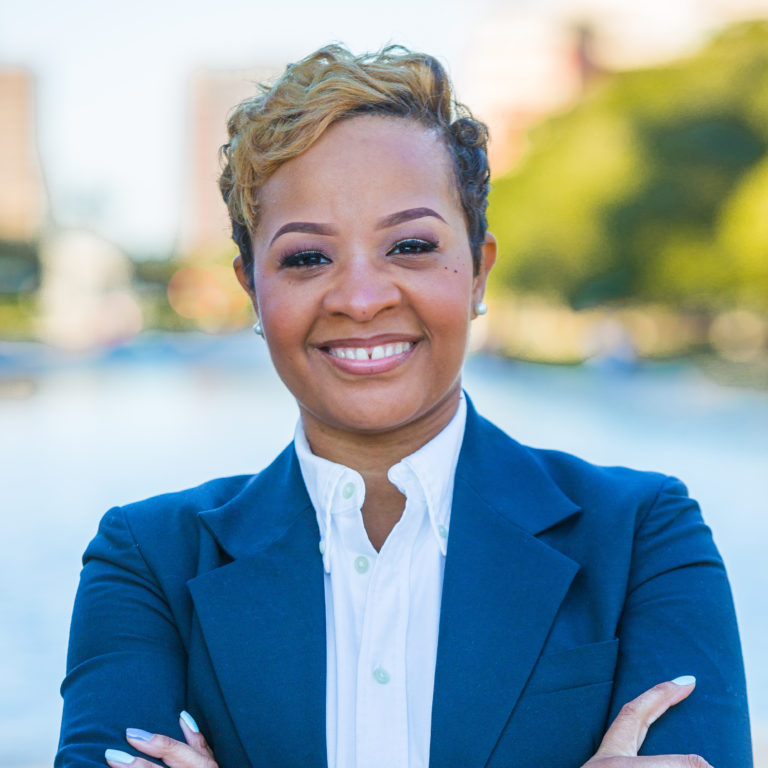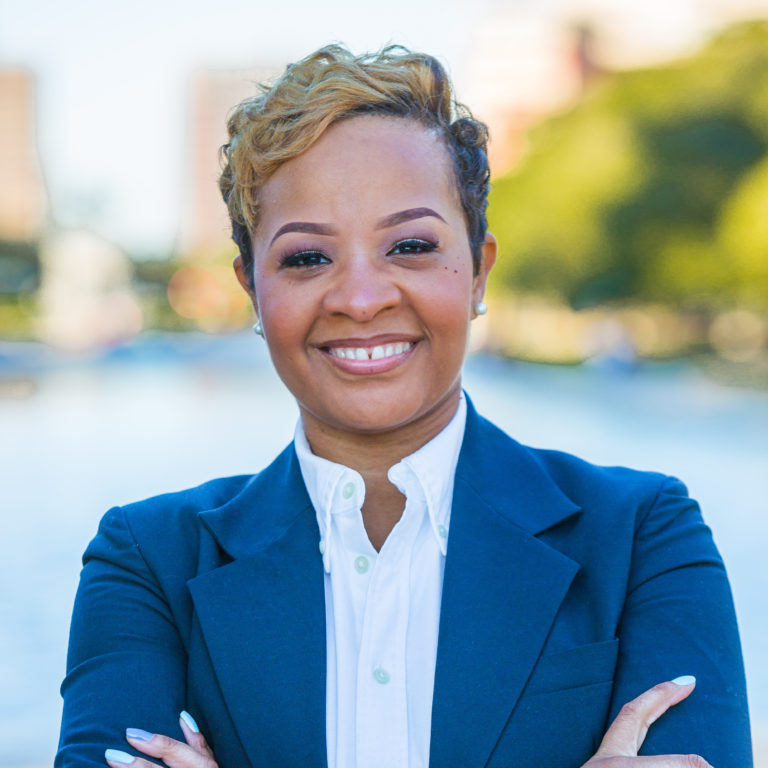 Dr. Shannon Fraizer
Dr. Shannon Parish is the Director of Leadership Development and Special Program at Dana Carson Kingdom Ministries, in Houston, Texas, where leaders are trained both nationally and internationally to be experts in their field. Dr. Parish is also the Principal Consultant at Choice Consulting International, Inc. (CCI). CCI is a consulting firm with over 18 years of experience, which includes educational administration and corporate leader development. CCI is committed to transforming good organizations to great ones, by training and developing global leaders to perform with agility and proficiency.
Academically, Dr. Parish is well versed. After earning a Bachelors of Arts in Psychology with a Minor in Criminal Justice from Prairie View A&M University, she completed a Master of Arts in Educational Administration from Prairie View A&M University as well. She completed her Doctorate of Strategic Leadership with a focus in Foresight and Global Consulting from Regent University in 2017. Dr. Parish provides organizations with cultural analysis, strategic-planning, performance, project and change management, human capital refinement, succession planning, foresight and more. CCI is committed to aligning solutions to meet the need of their clients, partnering with them every step of the way.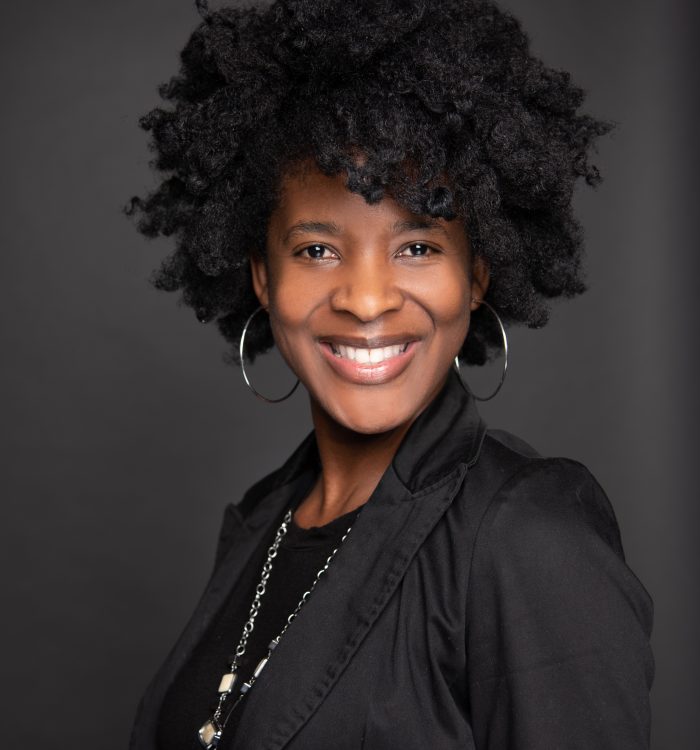 Dr. Shannon Williams
Dr. Shannon Williams, a native Houstonian and entrepreneurship specialist, earned her Ph.D. from the University of Texas at Austin. Her research expertise focuses upon the incubation of micro-enterprises in disadvantaged communities and the socioeconomic transformation of these emerging markets through the wealth-creating activity of business enterprise. Her latest book, The Business Birthing Blueprint, teaches economic and community development organizations and local/regional governments how to establish business incubators that effectively nurture entrepreneurs to grow thriving start-up ventures in order to develop an entrepreneurial climate in their regions.
Dr. Williams is the founder and Chief Executive Nerd of Geniuscribes.com, a professional writing and publishing agency serving intellectual authors and advanced academics.  In 2015, Dr. Williams became an adjunct professor at Clark Atlanta University in the historic Atlanta University Center consisting of Clark, Spelman, and Morehouse College. She continues to teach Entrepreneurship and Criminal Justice at the university, coaching students on how to create sustainable start-up enterprises, in addition to conducting seminars and workshops on various topics related to business, professionalism, and entrepreneurship to adult and youth audiences throughout the community.
A strong supporter of the community, Dr. Williams volunteers hundreds of hours each year for church and community outreaches and possesses a passion for exposing young people of all backgrounds to contexts that expand their capacity, help them envision a greater future, excite them about entrepreneurship, and instill in them the value of higher education.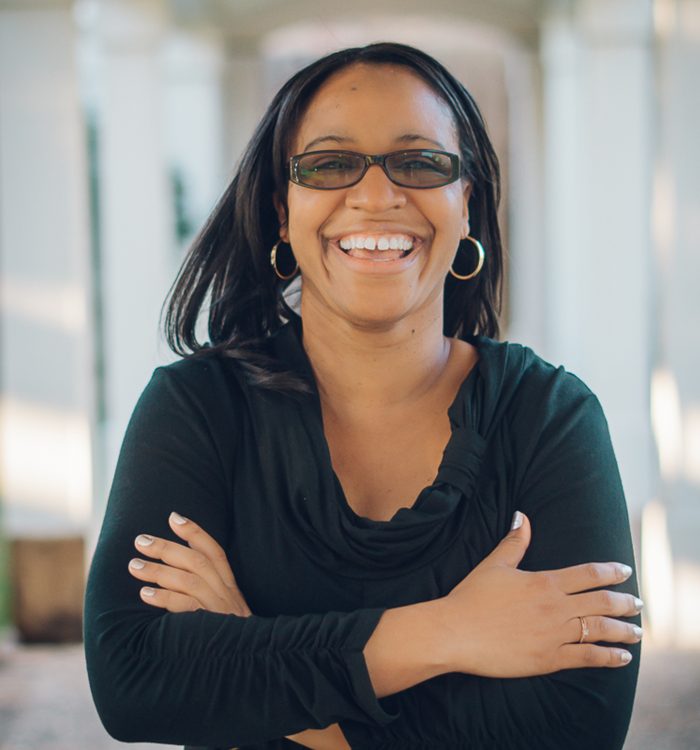 Dr. Angelic D. Chaison
Dr. Angelic D. Chaison graduated from The University of Texas at Austin with her BA in Psychology with honors in 1999, her MA in Program Evaluation in 2003, and her PhD in Counseling Psychology in 2006. Dr. Chaison completed both her pre-doctoral internship and postdoctoral fellowship programs at the Michael E. DeBakey VA Medical Center (MEDVAMC) in Houston, TX from 2005-2006 and 2006-2007, respectively. Upon completing her postdoctoral training, Dr. Chaison was immediately hired as a staff psychologist at the MEDVAMC where she currently works in the Primary Care – Mental Health Integration Program and maintains a joint faculty appointment as an assistant professor for the Menninger Department of Psychiatry and Behavioral Sciences at the Baylor College of Medicine. Dr. Chaison's clinical area of interest is the treatment of anxiety disorders, and she has authored and co-authored multiple publications on this topic in several peer-reviewed journals.
Dr. Chaison enjoys the many roles she plays as a psychologist working with clients, students, colleagues, and organizations. Her latest efforts have involved accepting a faculty position in the MEDVAMC's Primary Care Center of Excellence, which is a grant-funded training program that is pioneering an interprofessional training model to revolutionize the way healthcare providers are trained to work with consumers and colleagues across multiple disciplines. Dr. Chaison has already made strides in setting the program on the map as a co-author of an interprofessional book chapter that was recently published in a community/public health nursing textbook. Additionally, Dr. Chaison is excited that a manuscript she co-authored on interventions that reduce Veteran suicidality was recently accepted for publication in a competitive peer-reviewed journal. Dr. Chaison is always looking for opportunities to help people make meaningful contributions in life regardless of their context. As part of her passion for education and training, Dr. Chaison has recently begun using her expertise in psychology to empower leaders in businesses and organizations to increase their leadership effectiveness and impact through the practice of emotional intelligence, noting that emotional intelligence is a significant predictor of leadership success. Dr. Chaison has delivered multiple presentations on emotional intelligence and the psychology of leadership. Her presentations are always well-regarded and well-received, and attendees often express significant improvement in their approaches to leadership as they apply a host of practical skills that are characteristically provided in Dr. Chaison's presentations.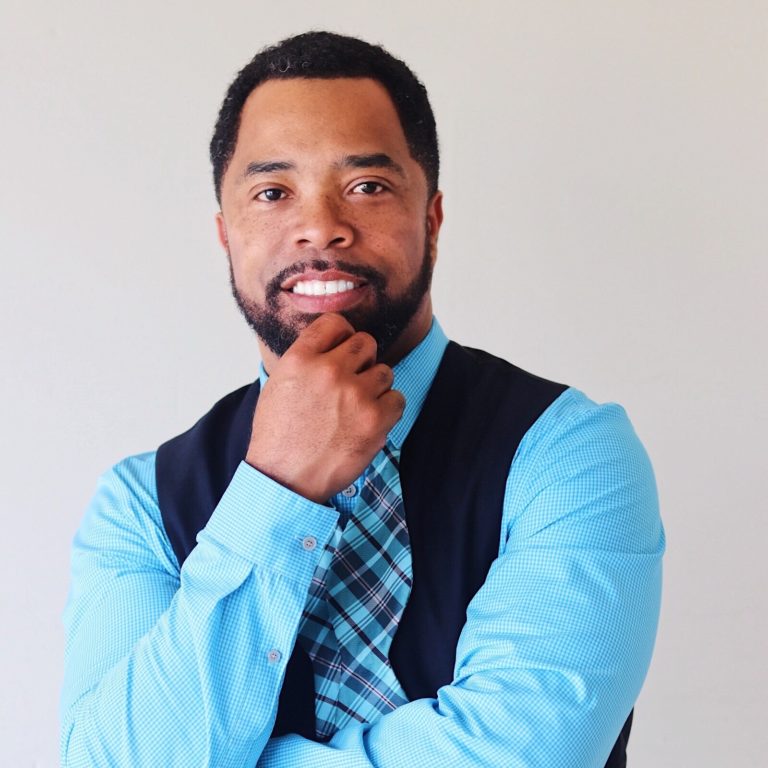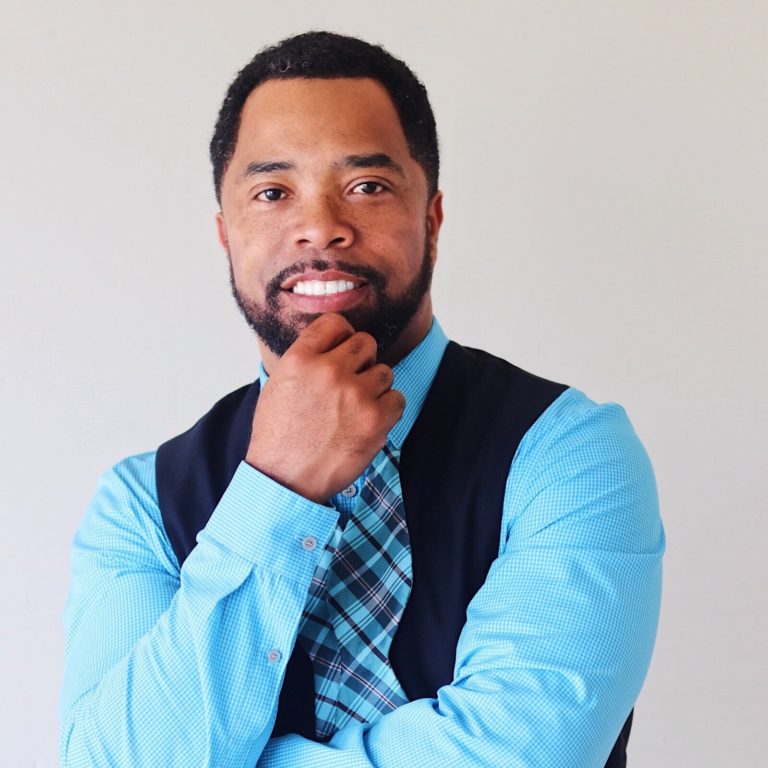 Marquet V. Curl

Marquet V. Curl has a very strong leadership background due to both his professional and educational experiences. Marquet had a successful 23-year career in an executive leadership position in one of the top performing companies in the finance industry. During his tenure, he was able to successfully develop over 100 employees that went on to have successful careers in management both within the company and the industry. Marquet possesses very strong but practical communication skills that make him extremely effective as a consultant, trainer and workshop presenter. Marquet Curl's strong leadership skillset has also allowed him to develop Curl Property Investments which is a successful real estate company that has purchased and sold residential properties in the greater Austin area for almost 15 years. Marquet V. Curl has built one of the fastest growing churches in Central Texas that is a multi-generational and multi-ethnic ministry that is transforming lives all over Central Texas. Marquet Curl is a vital pillar in Hays county by being a trailblazer and founder of several community organizations. He has established the first chaplain program for the City of Kyle and the Kyle police department where he now serves as the senior chaplain. He has also established the Impact Mentoring program in the Hays school district which is the first of its kind by mentoring underprivileged elementary school students in addition to establishing the Vision in Progress organization at Texas State University for college students to learn and grow in their faith. Marquet Curl also established Allied Services of Kyle (A.S.K.) which is an interfaith group that is focused on collaborating to support the spiritual and natural needs of the greater Kyle community. Marquet Curl attended the University of Texas and finished his undergraduate studies at Texas State University by earning a Bachelor of Applied Arts and Sciences degree with an emphasis on Business Management and he holds a certification in Theology and Ministerial studies from the Kingdom School of Ministry. He also holds a Master of Arts Degree in Organizational Leadership from Regent University and he is currently pursuing a master's degree in Theology from Kingdom Bible University. Marquet V. Curl is married to Marcie Curl and they have three beautiful daughters and one granddaughter: Morgan (Caidaya), Nadia, and Jadan.
Dr. Charles A. Moody Jr.

Unique, out of the box, and Kingdom risk-taker are the characteristics that describe Charles A. Moody, Jr., one of America's most engaging preachers. He possesses an ability to bring the Word of God to life with a simplicity that allows it, not only to cross, but also to eliminate racial, class and economic boundaries. With a compelling determination to expand the Kingdom of God by any means necessary, he engages his listeners and takes them on an incredible journey through the use of creative illustrations and props. He is so far beyond his time, that audiences often find themselves in awe as they experience his exceptional style of teaching. His uniqueness is further exemplified by his ability to teach the uncompromised Gospel, while incorporating the psychological and sociological concerns of today; thus bridging the Gospel with modern-day issues. His training in psychology also provides him with a strong understanding of the complexities, intricacies and needs of the human psyche; so that he can provide listeners with time-tested Biblical remedies for the healing of all ailments. Academically, Dr. Moody is well versed. After earning a Bachelor of Arts in Psychology with a minor in Sociology from the University of Texas at Austin in 1991, he completed a Master of Arts in Developmental Education from Texas State University in 2001. In 2013, he earned his Doctorate of Strategic Leadership from Regent University. Dr. Moody's work in ministry has been all-inclusive; from counseling and administration, curricula and training course design, to teaching pedagogy classes at seminars throughout the country. Moreover, he excels in the area of relationship seminars, both for married couples as well as singles. After serving as an Elder and the Leadership Development Director under the tutelage of Dr. Dana Carson, Dr. Moody assumed Pastoral responsibility of this outstanding and distinctive ministry. Under his leadership, The R.O.C.K. Round Rock has touched the lives of many! He is now expanding his ministry by placing his first church plant in Kyle, Texas, the third fastest growing region in America. Dr. Moody is the proud husband of Felicia Moody and the devoted father of Charlae Alexia, Charles Allen III, Chase Anthony, and Chanceller Alexander.
Carson Leadership Development & Training ​
281.824.4190
info@carsonleadership.com