Road Map to Effective Interpersonal Communications and Teamwork
Are you more often a creator, advancer, flexer, refiner, or executor on your team? Do you know when to move from one role to another?
Successful team members don't do the same thing at the same time. They do the right thing at the right time. And while team members work together toward a common goal, individuals still must play their separate parts in the process. As organizations rely more and more on teams to innovate, problem-solve, produce, and compete at the speed of change, understanding and capitalizing on individual approaches to group processes is the bottom line on creating high-performance teams.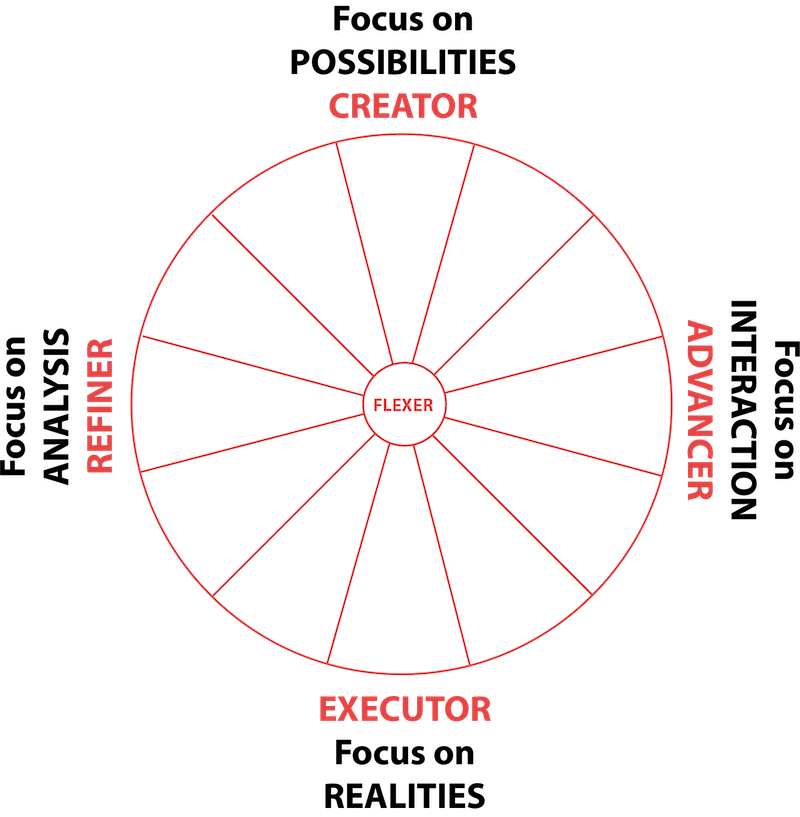 The Team Dimensions Profile helps teams determine who should work on what part of your project. The DiSC profile explains how they will do it. Combine these insights for more effective training.
Once an organization has embedded a behavioral language into its culture, individual teams can use the Team Dimensions model to become even more effective by engaging with specific pieces of a project that appeal to their personal interests and style.
The TEAM Dimension is a common language to help teams understand one another and work better together:
Providing common language for working together
Understanding people who are not like you
Reducing conflict and misunderstanding
Improving workplace communications
Building teamwork
Date: May 21, 2022
Time: 10-4 PM
Length of Seminar: One session
Location: DCKM Leadership Development & Training Corporation | 7401 Gulf Freeway | Houston, TX 77017
As a result of attending the TEAM Dimensions seminar, YOU will gain:
Benefits to the individual. How can you best contribute to a team? What kind of projects energize you? Which team tasks will take advantage of my unique talents? This profile describes your preferred role and explores its strengths and challenges.
Benefits to the team. The report introduces the team to the "Z" process–the sequence of states that most team projects follow. It explores common issues of teams: communication, meetings, time management, and team roles. Team members learn what behaviors they might expect from other team members and how best to work with them.
"The TEAM Dimensions" seminar helps you to identify your strengths on a team and how to generate maximum productivity of your team.